Join us on Wednesday 16th December at 9pm GMT / 4pm ET for the 8th Panel Reflection. The topic will discuss "Family Matter".
The panel discussion will aim to address the following:
Social justice issues – race, drug abuse, mental health issues, domestic abuse – How to tackle these issues in our community?
What are the biggest challenges facing our communities and potential solutions
Conflict resolutions in scenarios e.g. in business, family matters
Interfaith and intra-faith collaboration
How to engage the youth back into Islamic centres and mosques
Gender interaction in university level, workplace
To participate in the interactive Q&A please register at https://www.themainstay.org.uk/zoom-registration/
You can also watch live on YouTube and Facebook:
https://youtube.com/themainstayorg
https://facebook.com/themainstayorg
The panel will include our host, Sayyid Shabeer Kirmani with the guest speakers: Sayyid Sulayman Hassan and Sayyid Mohamed Baqer Qazwini.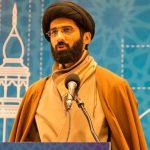 Sayyid Sulayman Hassan was born in Medina, NY. Growing up, he attended religious classes at the Hawza Ilmiyya Wali al-Asr in Medina. After graduating from the University of Buffalo with a degree in business administration, he proceeded to the Seminary at Qum, Iran, in 1997. In Qum, Sayyid Sulayman specialized in fiqh and history, and he returned to the United States in 2007. Since then, he has served as Religious Director at the Baitul Ilm Academy and as the President of the Ahl al-Bayt Islamic Seminary in Streamwood, Illinois. He also serves as the Religious Director of the Imam-e Asr Islamic Seminary in Alexandria, Virginia. Sayyid Sulayman holds a Ph.D. in Near Eastern Studies from the University of Chicago.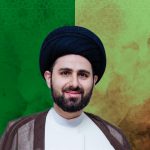 Sayyid Mohammad Baqer Qazwini has a BA in Sociology from the University of Michigan-Ann Arbor. He studied for ten years in the Seminary of Qom, Iran. He is currently based at the Islamic Institute of America in Dearborn Heights, MI, and in 2017 he founded Al-Hujjah Islamic Seminary.