Join us on Wednesday 9th December at 9pm GMT / 4pm ET for the 7th Panel Reflection. The topic will discuss "Contemporary Social Affairs".
The panel discussion will aim to address the following:
Social justice issues – race, drug abuse, mental health issues, domestic abuse – How to tackle these issues in our community?
What are the biggest challenges facing our communities and potential solutions
Conflict resolutions in scenarios e.g. in business, family matters
Interfaith and intra-faith collaboration
How to engage the youth back into Islamic centres and mosques
Gender interaction in university level, workplace
To participate in the interactive Q&A please register at https://www.themainstay.org.uk/zoom-registration/
You can also watch live on YouTube and Facebook:
https://youtube.com/themainstayorg
https://facebook.com/themainstayorg
The panel will include our host, Sayyid Shabeer Kirmani with the guest speakers: Shaykh Ali Abbas Malik and Shaykh Mohammed Al-Saadi.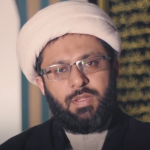 Shaykh Ali Abbas Malik is a graduate in Law from the University of Westminster. He has pursued Hawza Studies in London, Pakistan and continued in Najaf for 8 years. He is now a resident 'Alim at Imam Ali centre in High Wycombe. He engages in a vast range of community work including lecturing, teaching, research and writing.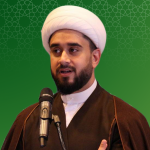 Shaykh Mohammed Al-Saadi was born and raised in the United States. He completed his Upper Intermediate Studies (suṭūḥ ʿulyā) and began his Advanced Studies (baḥth khārij) at the Islamic seminary (ḥawzah) in Najaf, Iraq. Prior to that, he received his bachelor's degree in Communications with a double emphasis in Electronic Media and Speech at the University of Michigan where he also minored in Philosophy and completed his Pre-Medical requirements. He currently resides with his wife and three children in Dearborn Heights, MI.