Europe & North America
Our North American and European Muslim communities need programmes and projects which help strengthen their identity in faith in a meaningful way. The Foundation has concentrated on pinpointing strategic partners and organisations that can host creative programmes that engage our communities in the present while connecting them to their heritage, history, and tradition.
In the region of North America & Europe…
More than 1000 attendees collectively at our yearly programmes
More than 15 organisations supported yearly in the NA/EU region
More than 100 young adults empowered through our initiatives
Africa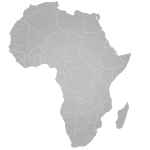 The Mainstay Foundation has partnered with and provided logistical and financial support to large-scale organisations in East Africa. From developing mosques and Islamic centres to providing religious initiatives and educational programmes, The Mainstay Foundation has helped strengthen faith and develop a community identity embedded in principle.